Positioning B'nai: a Social Justice Policy for B'nai Havurah - B'nai Havurah
POSITIONING B'NAI: a Social Justice Policy for B'nai Havurah
WHY a social justice policy for B'nai?

Mordecai Kaplan, a founder of Reconstructionist Judasim, believed ferv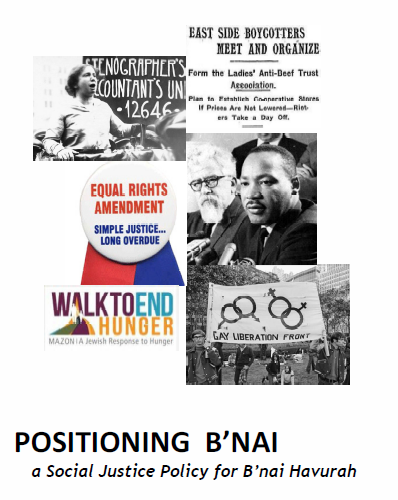 ently that working for social justice is at the heart of Jewish practice.
Until now, B'nai Havurah had no policy for how to support issues of social justice.
Click here to review the entire policy as approved by B'nai Havurah's Board of Trustees in August 2016.
Click here for the brochure.
Sample forms:
Pending Requests - CFCU
November 2017 - April 2018: Request by B'kavod Jose Diaz Havurah for B'nai Havurah to become Endorsing congregational member of Colorado Faith Communities United to End Gun Violence (CFCU)
Position statement
Gun violence has reached epidemic proportions in the United States, killing over 38,000 Americans in 2016. And these numbers don't reflect recent massacres in Las Vegas and Sutherland Springs, or the rising body count in Chicago. Firearm fatalities in Colorado (802 in 2016) continue to rise and now exceed those for motor vehicles (627 in 2016). Almost 80% of these firearm deaths are suicides, which are highly preventable. Guided by our faith tradition's profound commitment to life, l'chaim, we are called to prevent deaths and injuries caused from the improper use of firearms by promoting public health and community safety.
Please review the following documents for additional information B'kavod Jose Diaz Havurah's request to position B'nai to become a congregational member of CFCU below.
Social Justice Request for What's Nu

Endorsement of Rocky Mountain Rabbinical College

Reconstrucionist Rabbinical Association Resolution

Panel Announcements

Full B'kavod Jose Diaz Havurah's Request in What's Nu
Social Justice Activities
MLK Marade
Monday, January 17, 8 am - 2 pm
City Park: http://www.drmartinlkingjrchc.org/index.php/marade
B'nai organizers needed!
Please call the office at 303-388-4441 or email exec@bnaihavurah.org if able to help.
2017:
Martin Luther King Marade - Monday, January 17

Women's March - Saturday, January 21, 2017
Women's March Participants:
Ron and Deb Aal
Deborah Andrews and Steve Howards
Risa and Annie Aqua
Sandie Radetsky-Banks and Greg Banks
Rabbi Eliot Baskin, Jonah and Dr. Hilary Nieberg Baskin
Rabbi Birdie Becker
Pat Blumenthal and Ron LaFollette
Patty and Libby Bortz
Kristie Bradley
Carol Bubes
Marty and Arna Caplan
Glenn and Susan Cooper
Lisa Eller Davis
Liz Evans
Rich Fantel
Lee Fisher and Barry Rosenberg
John Freed
Sandy Goldman
Phyllis Goodman
Holly Greenfield
Sharon Haber
Emma Hertz
Tamara Hertz – Marched in D.C.
Rick Kornfeld and Julie Malek
Ann Lederer plus son-in-law, daughter and grand daughter
Susan and Margot Lurie - Marched in D.C.
Pat Madsen - Marched in D.C.
Laura, Anna and Grace Michaels
Maggie Miller and Doug Gertner
Liane and Ethan Morrison
Debbie Reinberg
Barbara and Dick Reinish
Naomi Reshotko
Ronnie Rosenbaum
Miriam Rosenblum and Dave Reilly
Elaine Selsberg and Dan Recht
Barbara Shindell
Kate Shiroff
Cindy Silverman
Anna and Fran Simon and Jeremy
Alana Smart and Zeik Saidman
Amy Snow and Nancy Zidonis, plus Little Cooper
Susan Spero
Barbara Stein
Bob Stephens and Barbara Borow-Stephens
Lorrie Tishler
Ed and Bobbie Towbin
Linda Treibitz
Alice Turak
Allan Wallis
Joan and Abbott Wallis
Judy Weingarten
Marilyn Winokur
Claire Zilber
Liora Zucker
Mon, May 21 2018
7 Sivan 5778
Our Religious School
For information about our Religious School, please contact Carol Loveman Morris or call 303-388-4441.
Need a Ride? Offer a Ride?

It's easy to provide a ride and get a ride to a B'nai Havurah event. Click here to learn how.
It's Easy as Pie to Log into your Account
Access your account, pay your membership, utilize our online directory by logging in here.
Recognitions and Milestones
We thank all of our donors for their generosity! Making a gift of any size to B'nai Havurah is a meaningful way to recognize a yahrzeit, birthday, anniversary, B'nai Mitzvah and more!
Please click here to view our 2017 donors, donations and milestones.
Please click here to view our 2016 donors, donations and milestones.
What's Nu
at B'nai Havurah
Enter your email address above if you would like to receive our weekly e-newsletter, "What's Nu" and news of upcoming events and services.
Sponsor an Oneg Shabbat at B'nai Havurah!
Consider Sponsoring an Oneg Shabbat to Mark a Special Occasion

If you would like to sponsor a kiddush in memory of a loved one or to celebrate a joyous occasion such as an anniversary or birthday please contact the office at 303-388-4441. We accommodate all budgets and are most grateful for your support.
B'nai Library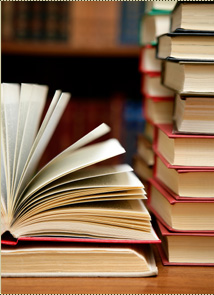 Please visit the Bnai Havurah Library on-line!
The library is open whenever B'nai Havurah is open. We have an excellent collection of books and videos - available for check out! More information.
Mon, May 21 2018 7 Sivan 5778