Request for Dues Accommodation for 2017
Request for Dues Accommodation for 2017
B'nai Havurah does not deny anyone the opportunity to be a member due to financial hardship or other circumstances preventing them from paying full dues. In 2016 we extended dues accommodations to many families and, while we strive to be inclusive, the number of accommodations granted has contributed to not reaching our budgeted financial goals for the year.
If you are seeking dues accommodation for the 2017 membership cycle, we request that you provide us with a brief explanation of the reason for your request, using the online form below or by going here to download and print a form for you to complete and return to B'nai Havurah.
Please turn this form in along with your membership pledge form by January 15, 2017. Your request will be confidentially reviewed by our Executive Director, Becky Epstein.
Tue, August 22 2017 30 Av 5777
Tue, August 22 2017
30 Av 5777
What's Nu? Calendar of Events
It's Easy as Pie to Log into your Account
Access your account, pay your membership, utilize our online directory by logging in here.
Recognitions and Milestones
We thank all of our donors for their generosity! Making a gift of any size to B'nai Havurah is a meaningful way to recognize a yahrzeit, birthday, anniversary, B'nai Mitzvah and more!
Please click here to view our 2017 donors, donations and milestones.
Please click here to view our 2016 donors, donations and milestones.
What's Nu
at B'nai Havurah
Enter your email address above if you would like to receive our weekly e-newsletter, "What's Nu" and news of upcoming events and services.
To view the most recent What's Nu online click here. See archived "What's Nu" publications here.
Sponsor an Oneg Shabbat at B'nai Havurah!
Consider Sponsoring an Oneg Shabbat to Mark a Special Occasion

If you would like to sponsor a kiddush in memory of a loved one or to celebrate a joyous occasion such as an anniversary or birthday please contact the office at 303-388-4441. We accommodate all budgets and are most grateful for your support.
B'nai Library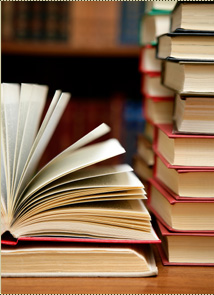 Please visit the Bnai Havurah Library on-line!
The library is open whenever B'nai Havurah is open. We have an excellent collection of books and videos - available for check out! More information.