Publications Available - B'nai Havurah
B'nai Gourmet Cookbook
B'nai Havurah's cookbook, "B'nai Gourmet: Recipes for Today, Memories of Yesterday," is now available for purchase at the office. The cookbook, featuring more than 175 recipes contributed by B'nai Havurah families, is hardcover, spiral-bound, and features a reproduction of a painting by B'nai Havurah's own Gail Loyd.

The cookbook was a nine-month labor of love of The Cookbook Committee, chaired by Stefanie Jacobs. In addition to gathering recipes from dozens of B'nai Havurah members, the committee solicited food-related anecdotes and stories, which are sprinkled throughout the book.

Together with standard sections such as Main Dishes and Desserts, this uniquely Reconstructionist cookbook includes a section of Passover recipes and a section called "Nosherei." Many recipe titles have a homey flair, such as "Aunt Ruthie's Unadulterated Brisket," "My Mom's Blintzes," and "Grandma Dolly's Apple Muffins."

With its professional appearance and the variety of recipes and anecdotes, the cookbooks make great gifts for Jewish and non-Jewish friends. They are available at the office – 6445 East Ohio Avenue, Denver, CO 80224 - or call 303-388-4441 to order by phone.
Other Books Available
Title Author Price(includes tax)
A Guide to Jewish Practice: Tzedaka Teutsch $12.91
A Kitchenmaven's Creations Abramowitz $21.52
Alepha Isn't Enough URJ Press $18.30
Aleph Isn't Tough URJ Press $18.30
B'nai Gourmet The B'nai Havurah Community $10.76
Circle Spinning Karo-Schwartz $19.37
Communings of the Spirit Kaplan $37.67
Conversations at the Well Becker $16.09
Exploring Judaism Alpert/Staub $17.22
In the Winter of Life RRC $21.52
Kol Haneshamah: Shabbat Vehagim RRC $38.74
(Reconstructionist Prayerbook)
The Reconstructionist at 70 RRC $6.46
The Torah: A Modern Commentary Plaut $58.11
When Children Ask About God Kushner $10.76
If you are interested in any of these publications, please contact us by phone at 303-388-4441, or by email at office@bnaihavurah.org.
Mon, May 21 2018
7 Sivan 5778
Our Religious School
For information about our Religious School, please contact Carol Loveman Morris or call 303-388-4441.
Need a Ride? Offer a Ride?

It's easy to provide a ride and get a ride to a B'nai Havurah event. Click here to learn how.
It's Easy as Pie to Log into your Account
Access your account, pay your membership, utilize our online directory by logging in here.
Recognitions and Milestones
We thank all of our donors for their generosity! Making a gift of any size to B'nai Havurah is a meaningful way to recognize a yahrzeit, birthday, anniversary, B'nai Mitzvah and more!
Please click here to view our 2017 donors, donations and milestones.
Please click here to view our 2016 donors, donations and milestones.
What's Nu
at B'nai Havurah
Enter your email address above if you would like to receive our weekly e-newsletter, "What's Nu" and news of upcoming events and services.
Sponsor an Oneg Shabbat at B'nai Havurah!
Consider Sponsoring an Oneg Shabbat to Mark a Special Occasion

If you would like to sponsor a kiddush in memory of a loved one or to celebrate a joyous occasion such as an anniversary or birthday please contact the office at 303-388-4441. We accommodate all budgets and are most grateful for your support.
B'nai Library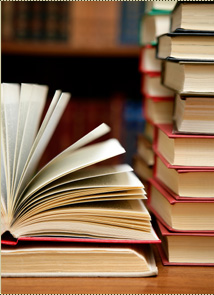 Please visit the Bnai Havurah Library on-line!
The library is open whenever B'nai Havurah is open. We have an excellent collection of books and videos - available for check out! More information.
Mon, May 21 2018 7 Sivan 5778