Preschool Programs/Al Galgalim - B'nai Havurah
B'nai Havurah-PJ Library Story Adventure Program for 2 - 5 year olds
PJ Library Story Adventure Program - Register below
The B'nai Havurah Story Adventure Program will use the stories from PJ Library books as a jumping off point for our monthly adventures in Jewish learning, stories and celebrations. This program is for parents and children. We will go on field trips and make stories come to life in the classroom.
This class meets once a month on the second Sunday of the month from 10:00-11:30 am. (Sept. 11, Oct. 9. Nov. 13, Dec. 11, Jan. 8, Feb. 12, March 12 & April 9)
$150 program fee includes a one year membership to B'nai
Havurah for new members.
Wed, June 28 2017 4 Tammuz 5777
Wed, June 28 2017
4 Tammuz 5777
What's Nu? Calendar of Events
It's Easy as Pie to Log into your Account
Access your account, pay your membership, utilize our online directory by logging in here.
Recognitions and Milestones
We thank all of our donors for their generosity! Making a gift of any size to B'nai Havurah is a meaningful way to recognize a yahrzeit, birthday, anniversary, B'nai Mitzvah and more!
Please click here to view our 2017 donors, donations and milestones.
Please click here to view our 2016 donors, donations and milestones.
What's Nu
at B'nai Havurah
Enter your email address above if you would like to receive our weekly e-newsletter, "What's Nu" and news of upcoming events and services.
To view the most recent What's Nu online click here. See archived "What's Nu" publications here.
Sponsor an Oneg Shabbat at B'nai Havurah!
Consider Sponsoring an Oneg Shabbat to Mark a Special Occasion

If you would like to sponsor a kiddush in memory of a loved one or to celebrate a joyous occasion such as an anniversary or birthday please contact the office at 303-388-4441. We accommodate all budgets and are most grateful for your support.
B'nai Library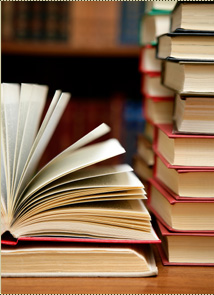 Please visit the Bnai Havurah Library on-line!
The library is open whenever B'nai Havurah is open. We have an excellent collection of books and videos - available for check out! More information.