Lay Leadership - B'nai Havurah
Board of Trustees
B'nai Havurah is governed by our Board of Trustees. Terms for officers and board members begin on July 1 and run through June 30. Board members most typically accept two year term position.
BOARD OF TRUSTEES - 2017 through 2018
Officers
Pat Madsen, Co-Chair
Karen Steinhauser, Co-Chair
Alan Greenberg, Past Chair
position open, Vice-Chair, Integrated Learning
Mike Goodman, Vice-Chair, Administration
Lorrie Tishler, Co Vice-Chair, Programs and Services (Acts of Caring)
Gabe Case, Co Vice-Chair, Programs and Services (Worship & Joyous Practice)
Greg Tamkin, Secretary
David Fishman, Treasurer
Elected Board of Trustees Members
Jennifer Ades
Ben Honigman
Robert Kruger
Marilyn Winokur
Jaimee Sodosky
Havurah-Appointed Board of Trustees Members
Deb Aal, HaMakor
Gail ben Ezra, Ben Tzion
Bill Goldberg, Yofi
Joel Judd, D'Zera
Melita Schwartz, Mishpacha
Amy Snow, Dorot
Bob Stephens, Aytz
Joyce Thorn, Shalom
Lorrie Tishler, Shadrach
Ex-Officio
Becky Epstein, Executive Director
Rabbi Evette Lutman
Volunteer Leadership
B'nai Havurah's Mission Statement emphasizes participation as a primary value of our community. Members deepen their relationship with the community and grow a true sense of belonging by volunteering. All members are encouraged to take advantage of volunteer opportunities including committee work (integral to our community's governance and everyday functioning); sponsoring a Kiddush; helping in the office on weekdays and/or Sundays; working in our community garden: and supporting B'nai Havurah's many special events and more.
To learn about committees or projects in need of go volunteers go to Get Involved.
Tue, August 22 2017 30 Av 5777
Tue, August 22 2017
30 Av 5777
What's Nu? Calendar of Events
It's Easy as Pie to Log into your Account
Access your account, pay your membership, utilize our online directory by logging in here.
Recognitions and Milestones
We thank all of our donors for their generosity! Making a gift of any size to B'nai Havurah is a meaningful way to recognize a yahrzeit, birthday, anniversary, B'nai Mitzvah and more!
Please click here to view our 2017 donors, donations and milestones.
Please click here to view our 2016 donors, donations and milestones.
What's Nu
at B'nai Havurah
Enter your email address above if you would like to receive our weekly e-newsletter, "What's Nu" and news of upcoming events and services.
To view the most recent What's Nu online click here. See archived "What's Nu" publications here.
Sponsor an Oneg Shabbat at B'nai Havurah!
Consider Sponsoring an Oneg Shabbat to Mark a Special Occasion

If you would like to sponsor a kiddush in memory of a loved one or to celebrate a joyous occasion such as an anniversary or birthday please contact the office at 303-388-4441. We accommodate all budgets and are most grateful for your support.
B'nai Library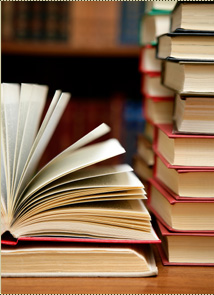 Please visit the Bnai Havurah Library on-line!
The library is open whenever B'nai Havurah is open. We have an excellent collection of books and videos - available for check out! More information.