Green Team
Small Steps to a Smaller Footprint:
Topics for Personal and Household Change in a Changing World

"It is not incumbent upon you to complete the work, but neither are you at liberty to desist from it" (Pirke Avot 2:21)
1. I will choose one day each week to refrain from driving.
2. I will reduce/eliminate toxic weed-killers and pesticides in my lawn and garden.
3. I will avoid buying/using clothing that requires dry-cleaning.
4. I will make a sustained effort to turn off appliances and lights, also to unplug charging units, that are not in use.
5. I will enjoy time in nature each day. Breathing fresh air is important.
6. I will buy/use recycled paper products whenever possible. When I purchase, I will consider paper packaging over plastic.
7. I will shop with neighborhood merchants and encourage them to support local sources when these are available.
8. I will set a radius (2 blocks? 2 miles?) and make a commitment to walk or bike everywhere I need to go within that radius.

---
Events, commentaries and conservation practices from your B'nai Havurah Green Team!
The Drug Enforcement Administration's next National Prescription Drug Take-Back Day will take place on Saturday, April 29, 2017 from 10 am to 2 pm. Beginning April 1, a frequently updated collection site locator will be found here.
Remove from the original container (make sure you remove the label or cross out any identifying information).
Mix with something that can't be eaten, like kitty litter, coffee grounds, saw dust, home cleanser, etc.

Place the mixture in a sealable bag, empty can, or another durable container that prevents leakage.

Wrap the container in newspaper or a plain brown bag to conceal its contents. Place it in your trash the day your trash is collected.
Mail-back envelopes can be purchased at some pharmacies. Ask your pharmacist for additional information.
Wed, June 28 2017 4 Tammuz 5777
Wed, June 28 2017
4 Tammuz 5777
What's Nu? Calendar of Events
It's Easy as Pie to Log into your Account
Access your account, pay your membership, utilize our online directory by logging in here.
Recognitions and Milestones
We thank all of our donors for their generosity! Making a gift of any size to B'nai Havurah is a meaningful way to recognize a yahrzeit, birthday, anniversary, B'nai Mitzvah and more!
Please click here to view our 2017 donors, donations and milestones.
Please click here to view our 2016 donors, donations and milestones.
What's Nu
at B'nai Havurah
Enter your email address above if you would like to receive our weekly e-newsletter, "What's Nu" and news of upcoming events and services.
To view the most recent What's Nu online click here. See archived "What's Nu" publications here.
Sponsor an Oneg Shabbat at B'nai Havurah!
Consider Sponsoring an Oneg Shabbat to Mark a Special Occasion

If you would like to sponsor a kiddush in memory of a loved one or to celebrate a joyous occasion such as an anniversary or birthday please contact the office at 303-388-4441. We accommodate all budgets and are most grateful for your support.
B'nai Library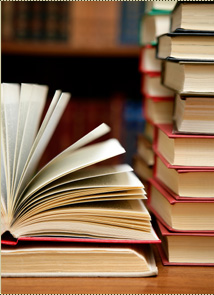 Please visit the Bnai Havurah Library on-line!
The library is open whenever B'nai Havurah is open. We have an excellent collection of books and videos - available for check out! More information.