Sunday Mussar Study with Rabbi Evette: An Exploration of Spiritual and Ethical Jewish Practice
Sunday, April 22, 2018 • 7 Iyar 5778
9:45 AM - 11:45 AM
B'nai Havurah Library
Past Sessions
Sunday, March 11, 2018 • 24 Adar 5778 -

9:45 AM - 11:45 AM

-

B'nai Havurah Library
Sunday, February 4, 2018 • 19 Sh'vat 5778 -

9:45 AM - 11:45 AM

-

B'nai Havurah Library
Sunday, December 17, 2017 • 29 Kislev 5778 -

9:45 AM - 11:45 AM

-

B'nai Havurah Library

Most of us pride ourselves on being moral and kind people. We already know how to be good. So what happens when we aren't?
Mussar is even more relevant to our lives today than it was in the past and can be a powerful guide for us as we strive to reach our full potential.
Join Rabbi Evette as we learn the inner workings of our brain, use tools to make an honest assessment of ourselves, understand why we tend to make the same mistakes repeatedly, and the steps you can take to reach your spiritual potential, and more.
Ultimately, this class will help you make better decisions and act in a more moral and just way toward ourselves, our families and our larger community.
We will be using Everyday Holiness—the Jewish Spiritual Path of Mussar, by Alan Morinis, as our textbook. All assignments need to be read before the study group meets.
The Sunday Mussar classes offer a more condensed version of what will be taught in the Saturday/Tuesday classes.

All sessions will be held in the B'nai Havurah Library.
Please register for the Sunday class, below.
Share Print Save To My Calendar
Sun, March 18 2018 2 Nisan 5778
Sun, March 18 2018
2 Nisan 5778
Our Religious School
Be SMART - Parent Education Program about gun safety on Sunday, March 18th, 9:30-11:00 am. Click here for more information..
Save the Date to Celebrate Jewish Art Day at B'nai on Sunday, April 29th, 9:30 am-12:00 pm.
For information about our Religious School, please contact Carol Loveman Morris or call 303-388-4441.
Need a Ride? Offer a Ride?

It's easy to provide a ride and get a ride to a B'nai Havurah event. Click here to learn how.
It's Easy as Pie to Log into your Account
Access your account, pay your membership, utilize our online directory by logging in here.
Recognitions and Milestones
We thank all of our donors for their generosity! Making a gift of any size to B'nai Havurah is a meaningful way to recognize a yahrzeit, birthday, anniversary, B'nai Mitzvah and more!
Please click here to view our 2017 donors, donations and milestones.
Please click here to view our 2016 donors, donations and milestones.
What's Nu
at B'nai Havurah
Enter your email address above if you would like to receive our weekly e-newsletter, "What's Nu" and news of upcoming events and services.
Sponsor an Oneg Shabbat at B'nai Havurah!
Consider Sponsoring an Oneg Shabbat to Mark a Special Occasion

If you would like to sponsor a kiddush in memory of a loved one or to celebrate a joyous occasion such as an anniversary or birthday please contact the office at 303-388-4441. We accommodate all budgets and are most grateful for your support.
B'nai Library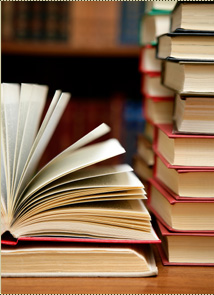 Please visit the Bnai Havurah Library on-line!
The library is open whenever B'nai Havurah is open. We have an excellent collection of books and videos - available for check out! More information.